ARTE is a TV channel that presents cultural programs, reports from the world of art and science and the so-called ambitious cinema. Movies and programs are available in 6 languages, including Polish. Władysław Rokiciński talks with Bernd Mütter, ARTE Program Director and Marysabelle Cote, Secretary General for European Development about the origins and mission of ARTE TV.
Władysław Rokiciński: In the 1990s, I worked for a company owned by a Swedish friend of mine in Poland. I remember him telling me enthusiastically: "Wladek, it's a revolution, you don't need to watch TV when it's being broadcast. You can choose your programmes and watch them whenever you want!". At the time, I had little idea what he was talking about. Was this when, how and what Arte TV was created for?
Bernd Mütter (BM: ARTE TV was born out of the determination of two outstanding politicians: Helmut Kohl in Germany and François Mitterrand in France, despite being representatives of two different political sensibilities. ARTE was established gradually, over several stages at the end of the 1980s and the beginning of the 1990s, at a time when Europe was reinventing itself based on new foundations, with the disappearance of the Soviet Empire and a renewed focus on the West. Helmut Kohl and François Mitterrand felt it was imperative to create a strong outlet that could showcase European culture widely. And what better way to do this than through a TV channel? United in this ambition, in May 1992 they gave the go-ahead for the creation of "ARTE, the European Cultural Channel" with its headquarters in Strasbourg and two national production centres: ARTE Deutschland and ARTE France.
That was almost 30 years ago – quite some time. What was Arte TV like then, at its starting point, compared to what it is today?
BM: The channel has managed to reinvent itself completely, while remaining true to its original identity. Its core values, based on opening up to the world through culture, have never been so strongly embodied as they are today.
But over these 30 years, ARTE has evolved at the same pace as television itself. In the early 1990s, television – which was analogue-only and had been almost exclusively public for decades – began to open up to private operators in the wake of new technology and the proliferation of broadcasting channels. This radical transformation of the industry, with the arrival of a huge number of channels, was followed some 10-12 years ago by the digital revolution, which completely changed the audiovisual landscape.
At that point, ARTE took a very proactive approach. In 2007, we were the first channel to offer catchup TV with our Replay offer. We are constantly improving our arte.tv website and are pleased to say that it seems to be appreciated by our users.
Arte TV originated from the cooperation of two television stations, one in France and one in Germany. Will it be easy to win over new viewers in neighbouring countries? What will it take? Just an agreement with neighbouring TV stations? From a technology point of view, is it complicated?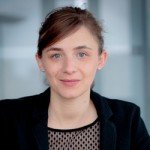 Marysabelle Cote (MC): ARTE was created as a media company with a European vocation around a central Franco-German pivot. With more than 85% of our programs being of European origin, we can offer a truly European programming. We also co-produce with many partners across Europe, which allows us to show European cultural diversity.
Furthermore, as you know, since 2015, and thanks to the financial support of the European Union, we have been able to offer around 1000 programmes per year on our arte.tv website, apps and SmartTVs, subtitled in four additional languages in addition to French and German: Polish, English, Spanish and Italian. A wide selection of our programmes (documentaries, reportage, magazines, concerts …) is therefore available in 6 languages throughout Europe, and more than half of our catalogue – all around the world. We are particularly pleased and proud of this development because it marks the fruition of ARTE's great European project: thanks to subtitles it enables 70% of Europeans to watch our programmes in their own language. It is also, of course, a perfect illustration of what digital technology can now enable us to achieve.
When and how did things start in Poland?
MC: Since 2007, when our programmes become available as VOD online, our offer has become widely available in Europe and worldwide. The VOD platform ARTE po polsku was launched in 2016. Poland is a large European country and it was obvious that Polishwould be one of the priority languages for us.
How does Arte TV define its mission? Does it change depending on the broadcasting country
BM: Our channel broadcasts a single programme, regardless of the country where it is watched. We decide on the programmes we will broadcast in a "programme conference" that brings together representatives of ARTE France, ARTE Deutschland and our colleagues from our European partner channels. But there is only one, simultaneous broadcast. The same rule applies to our offers in English, Spanish, Polish and Italian. Our programme selection is a result of editorial decisions and available rights. But when possible we attach huge importance to the fact that the same offer is offered simultaneously in all four languages.
The current situation, in which people all over Europe are staying at home and all cultural events are suspended – isn't this an opportunity for Arte TV? Not just in terms of growing its audience, but also of discovering, testing and implementing some new solutions that might be retained when the situation returns to normal?
BM: That's right, TV consumption has soared worldwide and ARTE has also increased its audience during this period, both for television and online. For example, we have expanded our online offer, particularly for live performances. We see it as our mission to help festivals and all those artists who have been deprived of their usual stages. Two of our many successful initiatives are #UnitedWeStream, in cooperation with the big clubs in Berlin and elsewhere in Europe, and hope@home, a series of concerts launched by the great violinist Daniel Hope.
https://www.arte.tv/pl/videos/096904-002-A/hope-home-daniel-hope-christo….
Turning to the immediate future, is there anything on Arte TV that you would like to mention and to recommend to viewers in Poland?
MC: At the moment, ARTE po polsku is showing in-depth documentaries on the climate crisis and fatphobia as well as major documentary portraits, magazines and web-series. But more specifically, we have just launched our TIME TO QUESTION project – a large-scale international and participative survey on the aspirations, wishes, dreams and fears of the "Greta Generation". The demonstrations by European and world youth in recognition of the climate emergency as well as the current health crisis show a strong desire to question the values of our western societies. The survey will culminate in a special documentary on the urgent need for action and address the themes inspired by the commitment displayed by this generation. And of course we hope that our Polish audience will add its voice to this international survey. In June we will be celebrating the huge genius of Beethoven, whose 250th anniversary falls this year. Then, as we emerge from lockdown, ARTE po polsku will be offering concerts and recordings of various festivals (most of them still virtual) throughout the summer until we can dance and party together once again.